How to Become a Successful Vlogger?
Television is becoming less and less popular every year. The stellar TV is being replaced by vloggers who choose the format of their content themselves, without being guided by anyone's instructions. This is the very format of television broadcasting that the viewer has been waiting for. They enjoy content that is new, independent, and beyond any standards.
In this article, we will talk about what is a vlog and how to be a successful vlogger.
Vlogging – The Future of Internet Content? Facts and Statistics
First, what are vlogs? A vlog is a blog in video format. It is a personal page on social networks such as Youtube where its owner publishes their own videos.
As we noted above, vlogging gradually began to replace television, pushing it into the background. This is explained by three factors:
Objectivity.

Infinitely large selection of topics.

24/7 access to

vlogging website

s.
Thanks to these three factors, the number of unique users of the world's most popular video platform, Youtube, is growing at an enormous rate every year.
According to forecasts of the authoritative web resource Statista, this figure will reach a record of 1.86 billion people by 2021! This is a huge reason to realize the power of independent video content and be puzzled by the question of how to become a vlogger?
Here's another interesting fact: every fourth Generation Z (or Millennial) Instagram user finds the product or service they want to purchase in Stories. This is indirect evidence that those they follow are full-fledged opinion leaders who are able to monetize their point of view through advertising thanks to their authority and popularity.
Finally, Youtube over the past year earned a truly colossal amount of $15.15 billion. This means that you have every reason to look at vlogging as an extremely promising and interesting activity.
Vlog and Business: Is there a Connection?
Some businesses also practice vlogging to gain popularity online. They usually talk about the products and services they are selling.
Videos that are especially popular include comparing several identical products from different manufacturers, a selection of top products/services, as well as reviews of new products.
Want to learn how to become a YouTube vlogger? Then sit back and start exploring our step-by-step guide.
Vlogging Guide: A Bloody Dozen of Useful Steps
Below we have compiled thirteen detailed steps for future video bloggers. Let's go!
Step one. What to tell the viewer about?
How to start a successful vlog?
If you had an idea of ​​broadcasting something to the viewers from a camera, then you probably have something to tell them about. This can be your hobby, professional occupation, or even your daily life in which you deal with routine tasks.
On the other hand, you can try out journalism and create content like interviews.
Finally, the third option is suitable for those who have a remarkable level of acting. These are sketches which are humorous videos that are filmed with a small number of participants.
The social network Instagram can be considered the abode of sketches, so their maximum duration is usually 1 minute. Although, of course, with the advent of IGTV, longer videos began to appear.
In order to find out which of these formats is best for the viewer, try presenting several pilot versions of the video to your friends, family, and acquaintances to get their opinion. This will be like a "primary marketing research" that will form a clear vision of the direction in which to move next.
P.S. We do not specifically mention shock content. Even though they can attract viewers, they can also cause injury and problems with the law for those who shoot it and for other participants in the video.
Step two. Taking inspiration from other popular vlogs
Once you've chosen a topic, it's time to identify vlogs that have already become popular in your chosen niche. It is not difficult to do this On the Internet you can find a bunch of ratings such as "top 10 beauty bloggers on Youtube", "top 20 travel bloggers on Instagram", etc.
After you have found a selection of at least 5 leaders, you need to understand how they stand out from the rest and whether you can compete with them.
By default, these will be high-quality editing, correctly delivered speech, the value of the content, and the liveliness of the presentation. You can find the rest of the features yourself because they are different for each vlogger.
In general, be inspired, and imitate, but do not copy one-to-one. It's important for you to be unique.
Step three. Choosing a presentation style
Here are a few things to note before filling the form. The fact is that on Youtube and Instagram, viewers are best served by a comic, friendly, storytelling format since both platforms are entertaining by default.
However, not everyone can boast of an excellent sense of humor. If you are not sure of your impeccable wit, pretending to be the modern Eddie Murphy is definitely not worth it just because you decided to start your vlog. What should you do then?
In fact, there is no universal secret. Perhaps, before you start shooting video content, you should learn the art of public speaking. Fortunately, there are a lot of tutorials on this topic on the Internet. Here is one of those that we can safely recommend for everyone to study!
Step four. Where to post videos – Youtube, Instagram?
Now let's think about where in the first place to deploy our vlogging activities. While Youtube has always been the number 1 video blogging platform in the world by default, Instagram has made its way into this niche relatively recently.
Indeed, this platform has always been designed primarily for visual content, without semantic textual load. Therefore, many users from here may simply not perceive you as a vlogger because you are "not an insta-format".
On the other hand, it is much easier to gain likes and followers while being honest and cheap on Instagram. Ads on Instagram start at five dollars and if you choose a good cover for your ad post, it is likely to attract a lot of new followers.
If the budget is limited, it is better to enter the vlogging niche from Instagram. As soon as you gather a small number of constant fans of your content (a thousand non-bots and more), you can already think about switching to a more solid platform such as Youtube.
Step five. Arrange accounts in social networks
Who do you think will be your first fans? Of course, relatives, friends, acquaintances, and those who already follow you on social networks. They should be the first to know that what you decide to do is not just a temporary hobby on vacation but a full-fledged project that requires third-party support.
Therefore, the correct design of all social media accounts is an important task that should not be forgotten. At a minimum, you should redesign your profile header and write something eye-catching in it. If you want to put in more effort, remove all compromising and simply inappropriate content from your newly created vlog.
In order to get approval from those you know and advertising that is feasible for them, someone will not be too lazy and repost for you, someone will write a laudatory comment, and someone will tell you what they expect to see/hear in your next videos.
Thoughtful registration of accounts will help to form the correct opinion about you from third-party visitors of the vlog. This way, they will immediately understand what you are broadcasting about, what your values ​​are, and they will be able to conclude whether they are interested in such content.
Step six. What to shoot and how/where to edit?
So, you have decided on the idea of ​​a vlog, thought out the video format, and even arranged accounts on social networks. What's next?
Then comes the most routine and tiring part associated with filming and editing video.
The fact is that the video quality can be quite adequate on new models of smartphones, especially if there are legends about Apple smartphones, on which feature films are even shot. Although, if you have a DSLR, the choice between an iPhone and a camera will be obvious.
But the sound quality in the first and in the second option usually is far from a good one. This is because the microphone will be located at a sufficiently large distance from the speaker and the sound will bounce off the walls before hitting it. That is why it makes sense to purchase a professional microphone.
The second aspect is fixing the video camera. This requirement applies to all vloggers, both those who vlog on extreme sports, and the default camera cannot be static. In this case, it is usually attached using a special holder to the helmet and those who remove makeup where the camera can simply be placed on the table.
In any case, it is better if each new video is shot from the same angle, while the constant movement of the camera position will look unprofessional. Therefore, you need a tripod.
Finally, here are a few words about editing. For many vloggers, this becomes a real stumbling block on the way to their professional vlogging activity, since in addition to mastering difficult video editing programs (for example, Movavi Video Suit), you also need a powerful enough computer. Otherwise, editing will turn into real torture lasting several days.
Therefore, for those who do not understand editing at all and do not want to bother with self-training, it makes sense to turn to professionals. Fortunately, this can now be done on a very budgetary basis, simply by looking for freelancers on freelance exchanges. There they will make an excellent video for you in just a couple of days. It is important to carefully draw up a technical assignment to avoid misunderstandings.
Step seven. Working on speech and facial expressions
If you have not worked as a teacher, journalist, or host of events before starting vlogging, it is likely that speech will not sound so good on video and facial expressions will not look so impressive in the frame. This is normal, since none of us studied this specifically.
However, you may have noticed how well the top bloggers delivered their speech. Therefore, it is better to raise the bar from the very beginning and start mastering the art of public speaking.
Many TED talks are devoted to this topic, as well as channels on Youtube. Here is one of them. Do not be too lazy to practice in front of the mirror for at least a couple of days and you are guaranteed to see progress. In the future, this will positively affect the favor of your viewers.
Step eight. Don't forget about live broadcasts
Along with recorded and pre-edited videos on the Internet, online broadcasts are gaining popularity. In part, this is due to the fact that people have always wanted to see in front of them, not a photoshopped picture reading rehearsed subtitles many times but living people.
This step is essential for those who want to become closer to the people but not obligatory.
Step nine. Choosing a way to promote your account
There are two options for promoting your blog: without a budget and one that requires a certain amount of money. Let's start with the first one.
Promotion without a budget means attracting traffic from all possible social networks. We already wrote about the importance of correctly designing a profile. Now is the time to use it.
After you've posted at least a few videos, you can start inviting friends or subscribers from other social networks, as well as asking your close friends to tag the blog in their publications.
You can also become a participant in a contest or sfs (shout for shout) from any major bloggers. It happens as follows: you are tasked to share the publication of this video blogger in your account and mark it. After that, if you're lucky and you win the competition, the blogger publishes a link to your profile instead. This way, you will receive free advertising to tens of thousands of potential subscribers.
Finally, don't forget about hashtags. Youtube and Instagram users still use them to search for interesting thematic content, so it is possible that you can earn several dozen or even hundreds of new subscribers.
As for paid promotion, it will certainly be effective much earlier. However, the expense should be justified because an ineptly made advertisement can spend a solid budget but not get any benefit.
The first place to start is to offer ads for your blog is on other bloggers' sites. It is important to choose bloggers whose content topics are roughly the same as yours. Of course, be guided by the prices.
The second step of paid promotion should be for targeted advertising. It usually costs less than advertising from bloggers. However, it usually attracts fewer clicks. In this case, you yourself regulate the promotion budget.
Step ten. We are engaged in search engine optimization
Each of your videos, in any case, should be accompanied by some text. And in the case of Youtube, it's also a self-explanatory name. It makes sense to use keywords in the title and in the text under the video such as phrases that briefly describe what is happening on the video. In the insta language, keywords usually mean hashtags.
Also, do not forget to remind viewers about comments, likes, and also mark other users of the site in the video.
SEO on video sites deserves a separate tutorial. Therefore, we recommend reading the article 20+ Tactics for SEO Promotion on YouTube.
Step eleven. We draw up a content plan for several months in advance
Having calculated the costs and speed of video implementation, you should understand how regularly you can release videos for your vlog. Of course, if we are talking about mini-films, then weekly uploads are unlikely to work.
However, making a content plan several months in advance will help you meet deadlines, plan a list of future work on the project, and plan a budget.
Step twelve. Trying new forms of material presentation
Even if things went well from the very beginning, in no case should you bury yourself in your own ideas. The fact is that Instagram and Youtube are pop-format platforms, whose active users always follow certain trends to one degree or another. Therefore, one should definitely follow them.
For example, one of the most popular Western beauty vloggers, Carli Bybel, started her vlogging career by publishing video tutorials with beautiful makeup. Now, the lion's share of her video content is videos from everyday life, which is a reference to the now popular realism.
There are also more private trends that you can talk about endlessly – from clothing style, slang, hairstyles, and ending with a civil position.
Step thirteen. Don't forget about monetization
And finally, the last step from our tutorial. You have to take care of your prospects for the future and create a blog that you can monetize.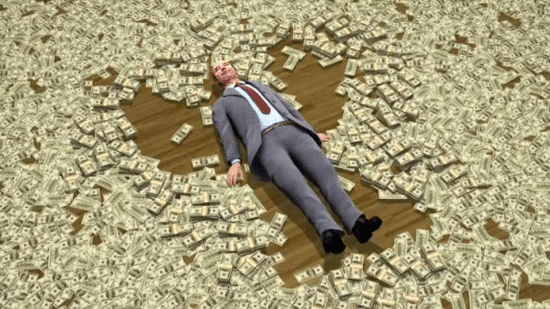 For this, it is worth making sure that the vast majority of subscribers are "live". Since if more than half of your one hundred thousand followers are bots, advertising will cost absolutely nothing.
When you accept your first ad offer, be honest with your viewers, and point out that the post is commercial. You will take care of a good reputation in advance, even if the advertised product or service does not meet the expectations of subscribers.
And remember that absolutely all bloggers, with the exception of celebrities, start with barter advertising. They give you a product or service, and you leave an opinion about it on your blog. It will be possible to talk about some impressive sums of earnings when the number of subscribers exceeds 10,000.
Let's summarize our tutorial on how to vlog. Obviously, this type of activity can be a great alternative to boring work and bring in a lot of money to its creators.
I Ytimg
Do you agree with the recommendations described above? Maybe you have something to add from your personal vlogging experience? We will be grateful if you share your work in the comments below.